That is beautiful Sunhat, i hope that you get your granddaughters cardigan finished in time
---
jmt - love the cotton bag, very nice colours.
The blanket is really lovely, lucky baby! This is my little slipover, I must have taken the photo in a bad light, the colour is actually navy and white.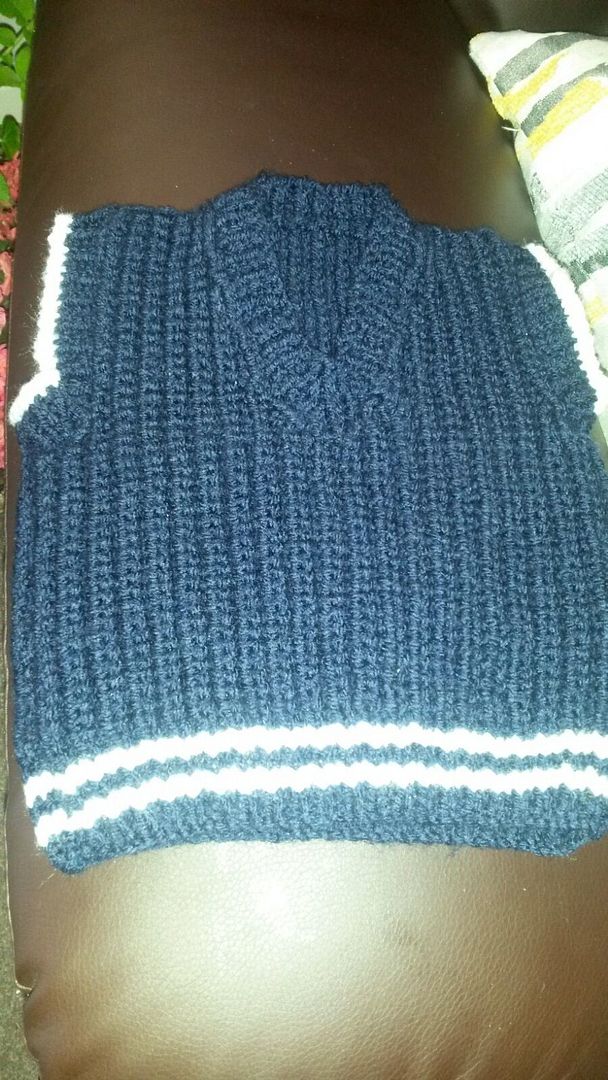 ---
Posts: 1103
Joined: Wed Jan 01, 2014 2:37 pm
Sweet. I haven't made one of those for years.
---
So pretty Sunhat, lovely idea to quilt as well
best of British for your GD cardigan!!
---
Lovely tank top scotgirl, is it a present?
---
Thanks Helen, yes it is a present for a baby due in September, they already know it is a boy and asked for a navy and white slipover top.They liked it, so now I have to do the next size in brown, not to my taste but they seem to think it will be lovely
---
My 'grab it and go' bag with my next sock project in, happily using up some stash. Unfortunately rain stopped outdoor photography so my recently up-cycled sofa is best backdrop I can do!
Attachments

P1050509.JPG (192.92 KiB) Viewed 755 times

P1050508.JPG (185.66 KiB) Viewed 754 times
---
---
Love both the grab it and go bag (what a great name!) and the jumper, both lovely colours.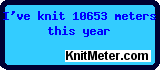 ---
Posts: 1103
Joined: Wed Jan 01, 2014 2:37 pm
Love them both too. That sweater looks like something that knits up quickly
---
---
Who is online
Users browsing this forum: No registered users and 4 guests