Posts: 1103
Joined: Wed Jan 01, 2014 2:37 pm
Having received my Ben & Holly pattern and just purchased the wool, my granddaughter has now announced that after I've made that one, she'd like a jumper with Elsa on the front. For those of you that don't know, she's from the film Frozen. I can find loads of toy patterns, but so far have only come across one sweater pattern, but it's in 3 ply, which I don't particularly want. A chart would do me, but the only charts I've seen have been for beads and cross stitch. I'm planning on making a 24- 26" chest.
---
Posts: 1101
Joined: Sun Jan 23, 2011 2:45 pm
Location: Bedfordshire
Contact:
Try this link. Elsa jumper is fifth pattern down on lefthand side.
http://www.oldlancaster.co.uk/knitting/ ... ldren.html
I hope it helps you
Christina :>

)
http://www.ravelry.com/people/christina-1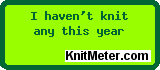 ---
As Elsa and the film Frozen is trademarked to Disney any patterns you find unless released by Disney ie produced under license from Disney will be an illegal pattern.
---
Posts: 1103
Joined: Wed Jan 01, 2014 2:37 pm
---
Posts: 1101
Joined: Sun Jan 23, 2011 2:45 pm
Location: Bedfordshire
Contact:
I understand what you are saying. The pattern I found was designed by Linda, so it's a no no
I hope you manage to find one eventually
Christina :>

)
http://www.ravelry.com/people/christina-1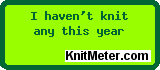 ---
---
Who is online
Users browsing this forum: No registered users and 3 guests