Forum rules
READ:
In order to place adverts in this forum, you need to have been a member of the community for at least a month and have made a minimum of 25 posts. This is to ensure that people don't register to the forum with the sole intention of advertisement.
NOTE:
When placing an advert, please select the appropriate prefix from the 4 "topic icon's" above the "Subject" of your advert.
Members (Selling):

[For sale]


Members (Buying):

[Wanted]


Designers (Selling):

[Designer]


Shop Owners (Selling):

[Shop]
When selling an item, once the item has gone, please mark the topic as
[SOLD]
by going into the topic and clicking the checkmark ('Accept this Answer') next to the 'edit post' and 'Reply with quote' icons.
Supporter
Posts: 3003
Joined: Thu Feb 19, 2009 2:47 pm
Thank you Rubyslippers!
Received a big squishy packet of Rowan Wool this morning!
---
Supporter
Posts: 671
Joined: Fri Feb 20, 2009 1:04 am
Location: London
Contact:
Glad you like it. Enjoy
---
Thank you Vonnie for the gorgeous Sirdar Yarn
. I have already used the single ball and knitted something very cute up, just finishing it off. I loved the feel of the Sirdar Calico yarn so much I ordered some online
to make a baby blanket that I have had queued in my Rav account for ages- just couldn't find the right texture to make it until now
.
---
Thanks Rubyslippers, it all arrived safe, sound and GORGEOUS!
http://minxymakes.blogspot.com/
---
Thank you Rubyslippers64, got the lovely Aran I received this morning. What a lot of wool - it'll make a beautiful bedspread. Can't wait ti get started but I already have 3 projects on the go lol!!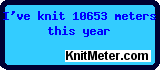 ---
Posts: 1086
Joined: Tue Jan 12, 2010 8:44 am
Location: Leicestershire
Huge big thank you to Peri, you naughty lady
. Postman brought me a parcel of lovely soft squigy eyelash this morning, more bears to make!!
Thank Peri, you are a very kind and thoughtful friend
Pat xx
The best way to cheer yourself up is to cheer up someone else!
---
Thank you Sajona for the Rowan Crochet set it arrived today. Can't wait to get started
---
Thank you, Jeanette
The magazines arrived safely yesterday afternoon. Can't wait to sit down and browse through them, finding more projects to plan
To knit or not to knit, that's the question
http://www.ravelry.com/people/Guzzi
---
Supporter
Posts: 3003
Joined: Thu Feb 19, 2009 2:47 pm
Thank you Sindri! My patterns arrived this morning
May be back for some more
---
Huge thank you to Sajona for 2 bargain Rowan books. Arrived in excellent condition and very speedily too!
---
---
Who is online
Users browsing this forum: No registered users and 4 guests