Forum rules
READ: Forum-Wide Rules.
Members should post in a way that is respectful of other users. Flaming or abusing users in
any
way will not be tolerated and will lead to a ban.
PLEASE NOTE:
Forum Support & Tutorials is exactly what it says - ask here for help with how the forum works, how to post photos or any other features of the actual site itself.
Please try the
FAQ
or search this forum first to see if someone else already asked the question and the answer might already be there.
Requests for help with your knitting should be posted in
Technique Questions
.
Hi
Is there any way that I can change my password please?
Thanks.
---
Posts: 1103
Joined: Wed Jan 01, 2014 2:37 pm
Probably one of the mods or administrators will have to do that for you Lynne.
---
Moderator

Posts: 3424
Joined: Fri Feb 20, 2009 2:02 am
Location: London Underground
Contact:
I think the easiest thing is to pretend that you forgot your password so log out, come back to login and click the 'forgot your password?' link which will send an email to your account. From that link you can start frest by selecting a new password (but you do have to do the squiggly word recognition things...)
---
Thank you for your help. x
---
Posts: 1101
Joined: Sun Jan 23, 2011 2:45 pm
Location: Bedfordshire
Contact:
If you go into your profile, then press "edit account settings", it will bring up a page for you to change your password.
Christina :>

)
http://www.ravelry.com/people/christina-1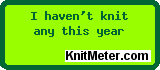 ---
---
Return to "Forum Support & Tutorials"
Who is online
Users browsing this forum: divadoll and 2 guests